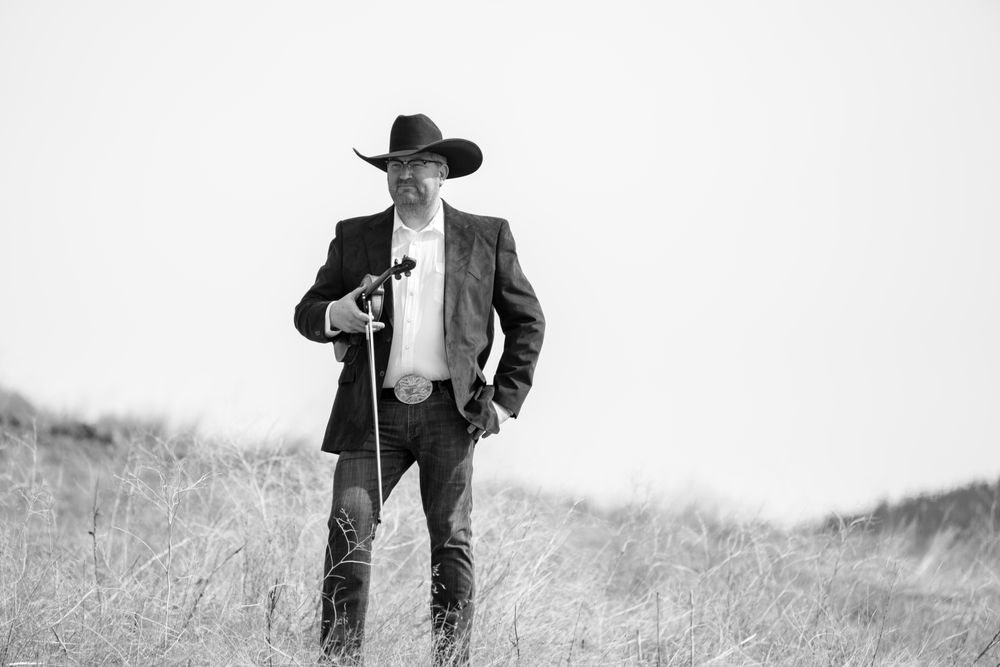 Isaac Callender was born in Great Falls, Montana. He began playing violin at the age of three and, at age seven due to sibling rivalry, he switched to fiddling. As a young teenager, Isaac had the opportunity to learn and tour with Dick and Lisa Barrett as a fiddle student and guitarist. During this time, he not only studied music but also studied violin luthiery with the Barretts.
After joining the Army National Guard in1998, Isaac attended Western Montana College and Eastern Oregon University where he studied music education. His 2002 recording project  Here Comes the Rain with fellow student Jesse Jones received national acclaim as runner up for Roots Album of the Year from the Just Plain Folks Awards. While at EOU he met Jesse Jones, Emily Muller, and Luke McKern and formed the band Blue Pass. His undergraduate experience culminated with a performance on Garrison Keilor's "A Prairie Home Companion" in 2003.
After relocating to Spokane, Washington Isaac joined the 133rd Army Band as a bass and guitar player. He also had the pleasure of entertaining troops in Asia and the Pacific during a USO/MWR tour with Trace County, a country rock band featuring Jerome McComb. While living in Spokane, Isaac taught extensively at JayDean Ludiker's fiddle school. During this time, he also published three books of fiddle tunes for guitar which are available in the store on this page.
In 2006 Isaac was honorably discharged from the Army and joined Rounder recording artist April Verch on tour. While with the AVB he toured extensively as well as recording on her album "Steal the Blue". After leaving the AVB, Isaac and Emily reformed Blue Pass with a new roster of bandmates including Cody Walters, Jon Meeks, and Justin Branum. They recorded Isaac's second personal project "New Phase of the Moon" which features Justin Branum's impeccable swing fiddle and guitar playing and Jon Meeks award winning dobro and banjo playing as well as, original compositions by Jon and by local songwriter and friend John Lowell.

2009 found Isaac in Pendleton, Oregon where he incorporated the Pendleton Music Company a full service music store. He acted as general manager for two years before returning to playing and teaching full time. While in Oregon Isaac had the pleasure of playing with a host of great acts including Dale Watson, Caleb Klauder, John Reischman, Dave Keenan and Brian Wicklund in addition to his own bands The Callenders, Eleventh Street Incident, Imperial Twang, and Wheattown. The Callenders, with a new lineup of Jason Brandt on guitar and Rudy Corbett on banjo, traveled to Nashville in 2011 and recorded "The Ride" at Scott Vestal's Digital Underground studio. 
Isaac relocated back to his hometown of Sand Coulee, MT in 2015. In 2016 he and his wife Louise set out to record a tune a day for their YouTube series "Tunes and Coffee". After successfully recording a full year of tunes they decided to publish those tunes into twelve books. Unfortunately the books were delayed in 2018 due to Isaac undergoing brain surgery for a tumor. Despite undergoing two surgeries and a course of radiation Isaac and Louise continued to perform and teach while Isaac received treatments. In 2021 Isaac was given the all clear and returned to teaching and performing full time. 
Isaac currently lives in Sand Coulee, Montana were he continues to teach, judge, tour, and publish tune books with his wife Louise.